The 2-Day Adobe Lightroom Class at 
SVA
Learn how to a complete digital workflow from editing a shoot, adding metadata, and post processing digital files with Adobe Photoshop Lightroom.
Adobe Pho­to­shop Light­room Class at 
SVA
Dates: 2-day Workshop
Sat­ur­day 6/15 — 6/16 2013 from 10:00
AM

to 5:00

PM


Code:

SWC-2251-A

In this sec­ond part of the Light­room week­end series, stu­dents will learn about how Adobe Pho­to­shop Light­room han­dles color and print out­put using inkjet print­ers. With cus­tom books, pho­tog­ra­phers can cre­ate printed port­fo­lios and share photo books as gifts, as well as sur­prise clients with a give­away that they will be sure to keep and appre­ci­ate. Upon com­ple­tion of this work­shop atten­dees will have a firm under­stand­ing of how to imple­ment a professional-level color-managed dig­i­tal work­flow, make qual­ity prints and lay­out a photo book with Lightroom.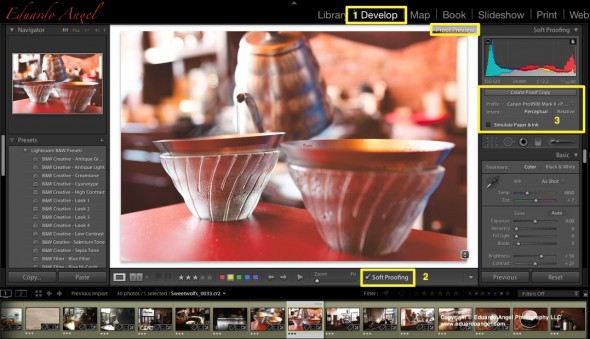 Features

&

Info
Getting There
The School of Visual Arts (main building) is located at 209 East 23rd Street between Second and Third avenues on Manhattan's East Side. Located across the street from DaVinci Artist Supply.
Getting there by Subway
6 to 23rd Street and Park Ave. R, N to 23rd Street and Broadway. F, V to 23rd Street and 6th Ave. 1 to 23rd Street and 7th Ave. C, E to 23rd Street and 8th Ave. PATH Trains from New Jersey stop at 6th Ave.
Getting there by Bus
Downtown M11 bus on Ninth Avenue Uptown M20 bus on Eight Avenue Crosstown M23 bus (stops at Eighth and Ninth Avenues)
"Eduardo's High-End class provides not only a hands-on opportunity to use and compare state of the art digital backs and cameras, but also much knowledge about the small technical details of understanding a complete digital workflow that comes only from long experience as a pro (e.g. new Lightroom features, comparative analysis of capture software, memory card types and usage, external hard drive recommendations, relation of resolution to dpi, what to know when shooting tethered, etc.)."
Additional Info

&

Sponsors
Additional Info
Sponsors